Lemon Dilly Sardine Rillettes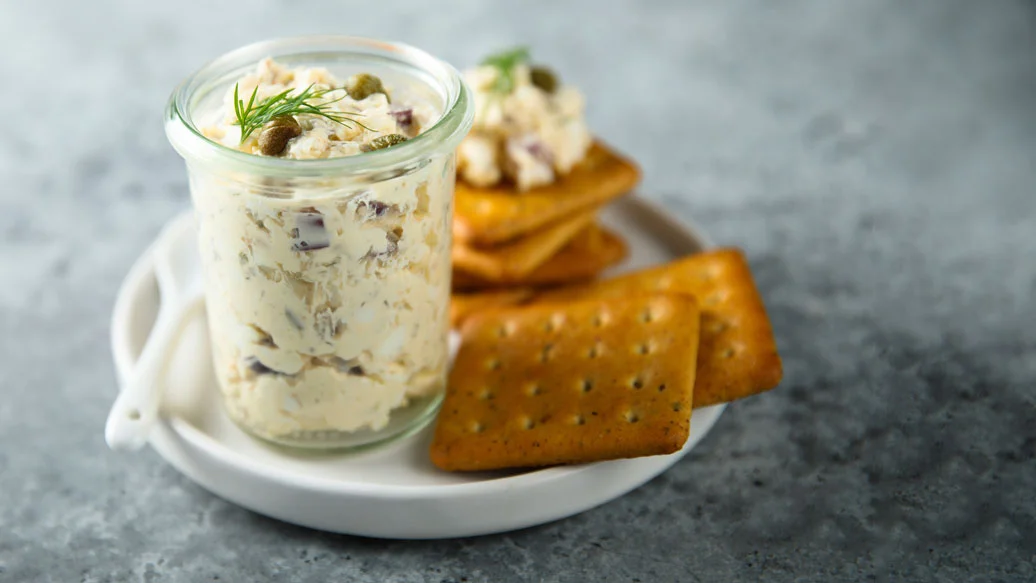 10 min
4 servings
$0.99/serving
Looking for an easy appy that's truly healthy? Reach for a can of sardines, a source of heart-healthy omega-3 fatty acids and bone-boosting calcium. Sustainably caught, they also have the lowest levels of mercury compared to other fish. Once doused with dill, cream cheese and lemon, any funky fishiness fades into a yummy creamy spread. Even kids who like tuna might give this a try!
Ingredients
1 can (125 g) sardines, drained
2.5 oz (70 g) cream cheese, softened
1 lemon
1 tbsp olive oil
Black Pepper (Grinder), to taste
Topping (optional): chopped chives
Preparation
Place sardines, cream cheese and dip mixes in a large bowl.
Finely grate in 1 tsp lemon peel. Cut lemon in half; squeeze in juice.
Pour in oil. Using a fork, stir to combine. Taste and season with pepper.
Add chives, if desired. Excellent with toasted baguette slices or crackers.
Nutritional Information
Per serving: Calories 150, Fat 12 g (Saturated 4.5 g, Trans 0 g), Cholesterol 30 mg, Sodium 210 mg, Carbohydrate 2 g (Fibre 0 g, Sugars 1 g), Protein 9 g.